Flipping or reselling CPUs will always be a big market. People are constantly upgrading, changing, selling and throwing away computer parts. This results in the market always moving and generating opportunities to make cash.
Selling CPU's are great, however if you are interested in selling GPUs, you can read more about that here.
In this blog we will go over 6 CPUs that are great to resell on eBay.
Brands
The two main contenders in this market are AMD and Intel. These two companies dominate the CPU gaming and application market, and both have religious followers of their respective brands.
If you are interested in selling CPUs for gamers intel holds that spot, however the gap between the two companies in this area has closed rapidly. AMD has been more favoured for content creators, because their CPUs have larger core and thread counts.
We will have a look at six different CPUs from 3 different price points. Budget CPUs, Mid-ranged CPUs and High-end CPUs.
Budget CPUs
With budget CPUs you can't lose. Intel and AMD both offer good budget chips and the performance between the two comparative parts is closer than it's ever been. With budget CPUs, the market may not be as lucrative or large as with Mid-ranged or high-end CPUs, however there is still money to be made.
Intel Core i3-9100F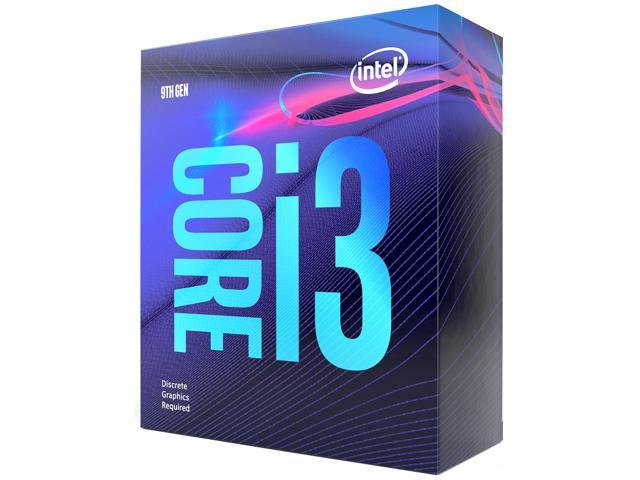 The Intel Core i3-9100F is probably the best budget gaming processor that you can get for under £100. Although this CPU didn't come with integrated graphics, it was still well received on its launch and fit nicely into its niche in the market. Because of its low cost, this is a great CPU to resell and especially great for resellers who do not have the biggest budget.
You can view the price data of the i3-9100f here.
AMD Ryzen 3 3330x
AMD Ryzen 3 3330x is a great budget CPU to resell. With four cores and eight threads, this CPU tops lists for the best CPU in its price range. It was incredibly well received by fans and its performance puts it above its competition.
You can view the price data of AMD Rryzen 3330x here.
Mid-ranged CPUs
Mid-ranged CPUs are popular among gamers, because of their low cost to entry and power output. This market will always be sizeable because as new games come out, gamers will be forced to upgrade their systems to meet their technical requirements.
I5-8500
Intel's I5 range is very popular among gamers and this provides opportunity for resellers to make money in this sector. One great CPU to keep your eye on is the I5-8500. Being a mid-range CPU its cheap enough to get your feet wet in this niche, but also has enough value that reselling it can return a tidy profit.
You view the price data of the I5-8500 here.
AMD Ryzen 5 3600
On AMD's side the AMD Ryzen 5 3600 is a great CPU to sell. The Ryzen 5 3600 is not a top-tier CPU, but its low price and high gaming performance hit a value sweet spot. This makes it very attractive to gamers and content creators.
It's of a similar price to the i5-8500, making the competitors. This CPU was well received when it launched.
You view the price data of the AMD Ryzen 5 3600 here.
High-end CPU
Now is the best time to invest in high-end CPUs, with Intel and AMD locked in a fierce competition. The CPU market is teeming with impressive chips. At this point in time the market has the most competitive prices it has ever seen.
Intel Core i5-10600K
The Intel Core i5-10600K is for gamers and enthusiasts looking for edge of performance. This CPU comes with six cores and twelve threads. This is great item to resell, because of its huge demand in the market.
You view the price data of the Intel Core i5-10600K here.
AMD Ryzen 9 3900X
The AMD Ryzen 9 3900X is one of the best CPUs on the market at the moment. It has multi-threaded performance that beats all Intel CPUs are the same price.
You view the price data of the AMD Ryzen 9 3900X here.
Summary
So those are the top 6 CPUs to resell on eBay.
Do your research and look at a wide variety of CPUs. The gaming and content creation niches are two of the main driving factors that move CPU market. So, it's important to know if the CPU you are selling will appeal to these any of these two communities.
As with any business venture take your time and do your research. The CPU market will always be here so there is no need to rush, however, if you do have a CPU in your possession try to sell it as soon as possible, as CPUs can lose their value quickly due to new products coming out very regularly.