Selling electronics on eBay is an excellent way to make some additional cash. Electronics are one of the biggest markets on eBay with many sellers and buyers every day. In addition, electronics are a very popular search term on our website.
Mobile phones, notably used mobile phones, make up a sizeable portion of the electronics market on eBay. GPUs, CPUs and DSLR cameras are also big players in this market. The mobile phone market is an active market because people are always upgrading to newer phones and selling old phones.
As a result, there are many deals and opportunities to be found by selling phones on eBay. In this blog, we will go over the 5 best phones to sell on eBay in 2020.
OnePlus 7
The OnePlus 7 is an affordable flagship smartphone that was released in 2019. When it was released, it retailed for £499, at a higher price tag then its contemporaries like the Honor 20 and Pocophone F1.
OnePlus has garnered a reputation for making phones with high-end specifications and selling them at a reasonable price. OnePlus is especially popular in the UK.
This is the perfect phone to sell for flippers with a bigger budget, as the average selling price of one of these used phones is around £370. With around 2-5 of these selling everyday on eBay in the UK – there is plenty of space in this market for new sellers.
You can view the price data for the OnePlus 7 here.
iPhone 8
The iPhone 8 is an older phone, launching in 2018, with many upgrades over its predecessor the iphone 7, while being very similar to the iPhone 7S. If you are looking for newer phones from Apple's range, the iPhone 11 and iPhone x are two superb phones to check out.
Because Apple releases phones year-round, the used phone market for apple products is quite big, therefore finding listings going under the market rate will never be an issue.
If you have experience with Apple products, then the iPhone 8 will be a good item for you to resell. A used iPhone 8 will generally sell around £150, with the most expensive listings selling for around £185. This phone is ideal for flippers with a smaller budget.
You can view the price data for the iPhone 8 here.
Nokia 7 Plus
Nokia may not be the market leader like it was in the pre-smartphone era, but they are still releasing quality phones at a reasonable price.
The Nokia 7 Plus is one of the bigger-sized android phones, with a 6-inch display, retailing at £349. HMD has revitalised the Nokia brand, and the Nokia 7 Plus, is a result of their influence. The Nokia 7 was released along side the Nokia 6 and Nokia 8 Sirocco, to challenge for mid-range android phone market.
The market for Nokia phones is not as large as the previous two phones, but you can still make money with this product. This product is great for beginners because of its low price point. Averaging around £50 used.
You can view the price data for the Nokia 7 Plus here.
Google Pixel 2
Google's Pixel 2 launched in October 2017 to positive reviews, to cement Google's place as a serious smartphone competitor.
Recognised for its amazing camera, the Pixel 2 was very popular among android users. The Pixel 2 XL has a bigger display, measuring at 6-inches and a higher resolution the 5-inch Pixel 2.
Retailing at £649 (in 2017), the Pixel 2 was aimed at the high-mid ranged phone market. Its quite a popular phone on eBay, with around 15 being sold every day in the UK. The average selling price of a used Google Pixel 2 is around £75, making this phone a great pick for flippers with a lower budget.
You can view the price data for the Google Pixel 2 here.
Huawei 10(p10)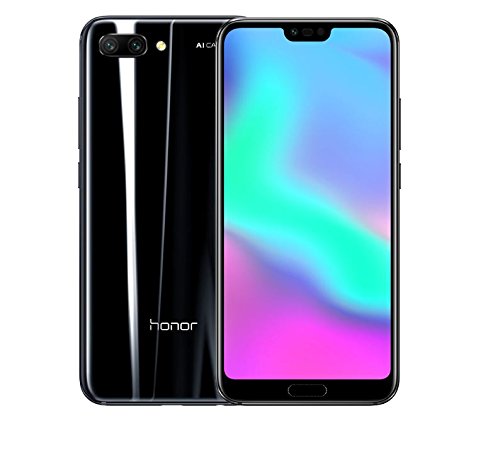 Released in 2018, the Huawei 10 was a great a addition to Huawei's range of phones. The Huawei 10 was a successor to the Huawei 9, which was very well received when it launched.
This phone retailed at £550 in the UK, making this one of the most expensive phones made by Huawei. Now the average used price of a Huawei 10 is around £75.
 You can view the price data for the Huawei 10 here.
Why eBay?
eBay is a great platform to sell on for many reasons. The main reason being is that it's easy to list items and get your store up and running. During the early stages, you don't want to spend too much time on menial and admin like tasks. eBay takes care of most the technical side of creating a store and allows you to start selling.
However, there are many alternatives platforms to eBay which you can create your store on.