Jeans are one of the most popular type of products that you can sell on eBay. Every day of the year, resellers make extra cash by sourcing and reselling popular brand jeans on eBay.
The competition is high, and profit margins may not be as large as they used to be, but there is always money to be made reselling jeans, if you are willing to invest time.
In this blog we will look at the best brand jeans to sell on eBay and some tips when selling. Selling brand jeans is especially lucrative as there are many jean brands that have good reselling value.
Benefits of selling on eBay
eBay is a great platform to sell on, mainly because of its generous seller fees. When you sell on eBay you are able to keep more of the profits then you would with many other e-commerce sites.
This makes eBay the platform of choice for many used clothes resellers, especially those who sell brand clothes.
Brands
Men's jeans that are high-end can make you lots of money. In addition, men are less likely to return their purchase. Women's jeans will sell, but the profit margin can be slightly lower.
Selling brand jeans are popular because they retain their value longer, however if you take great photos, you may be able to make money selling less popular brands or non branded jeans.
In my opinion these are the best brand jeans to sell on eBay.
Levi's
Levi's is a renowned brand and sells very well on eBay. They make jeans for both men and women. You can normally resell their jeans from anywhere from £3-25, but vintage Levi's will sell for much, much more.
You can view the price data of Levi's jeans here.
Uniqlo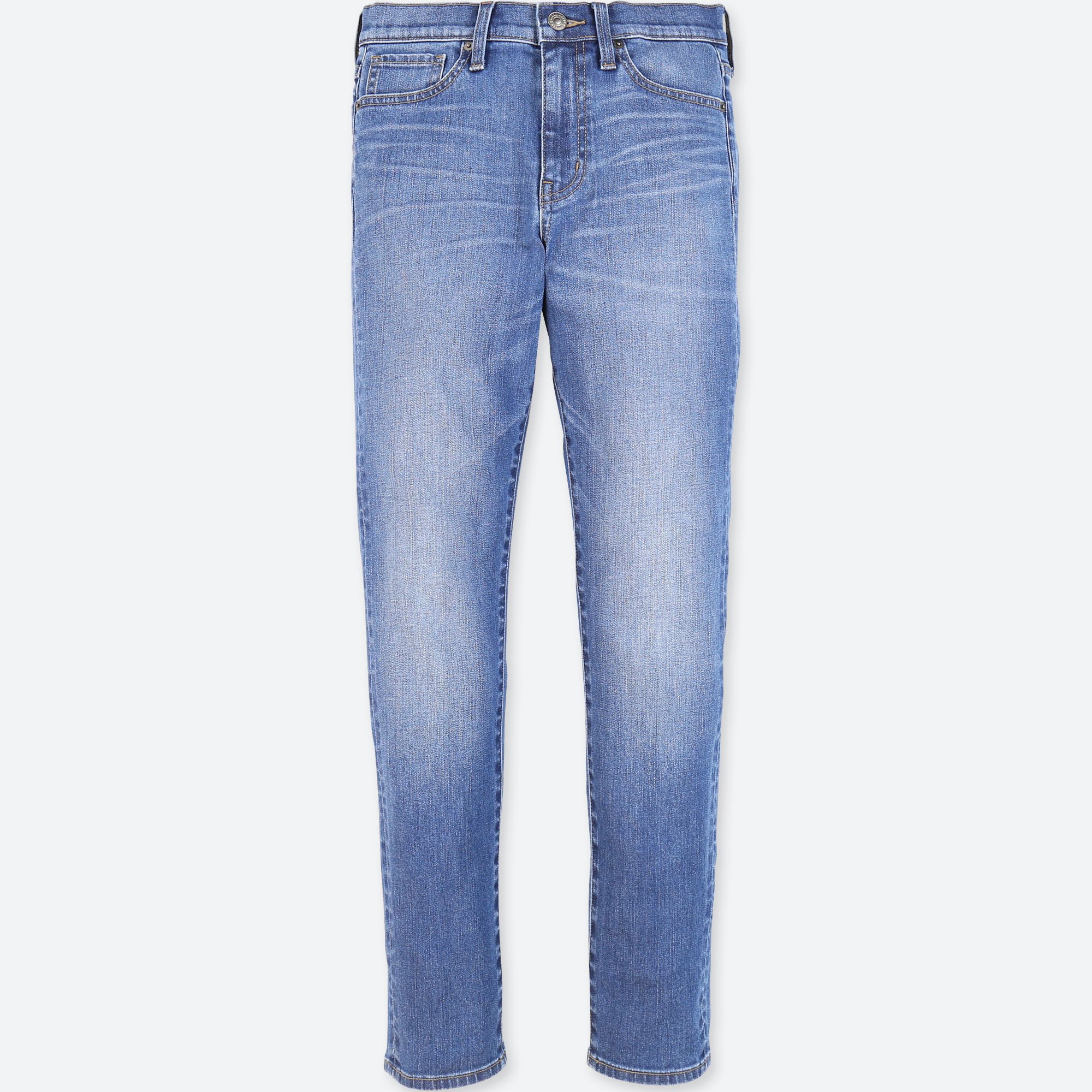 Uniqlo jeans are not as popular as Levi's jeans, however they are still a great brand to keep on your radar. They generally retail at around £40, so if you can source a good pair Uniqlo's jean you can resell them for at least £15.
You can view the price data of Uniqlo jeans here.
True Religion
True Religion jeans are a great brand to resell. They are universally known and loved and retain a lot of their value even when they are second hand.
You can sell a pair of True Religion jeans anywhere from £15-300. However, there are a lot of knock offs in the marketplace, so add photo details and a close picture to authenticate the brand of the jeans.
You can view the price data of True Religion jeans here.
Hudson
Hudson jeans will always be a safe brand to resell on eBay. Trading around the £15-55 mark, they will always have buyer and sellers. Depending on the condition and style of the jeans, you may be able to sell them at a higher price point.
You can view the price data of Hudson jeans here.
Paige
First launched in February 2005 in high end retail shops, founded by Paige Adams-Geller, who is the only female founder in denim history. Paige jeans are not the most popular jeans on eBay, but still fill a spot in the market. Depending on the condition, they call sell anywhere from £10 and up.
You can view the price data of Paige jeans here.
Selling your jeans
Photos
Take loads of photos, flip the item over and then take more photos. The buyer wants to feel as secure and informed as possible in their purchase. A good seller takes plenty of photos from multiple angels.
Show the labels of your jeans if they are authentic. Make sure to include lots of photos, especially clear photos of tags, labels and logos.
Include a close-up or description of any flaws or blemishes the jeans may have. This is so that you can avoid bad reviews after transactions.
Iron your jeans. Smooth out any wrinkles in the jeans as you want them to look a good as possible when taking your photos.
In the beginning you won't need a mannequin of a live model. Wait until you start making consistent revenue before investing in things like this. You can photograph the jeans on a natural coloured blanket or quilt.
Shipping
Keep your shipping rates reasonable, or ideally free. Free shipping is always a huge benefit when selling items on eBay as it helps your listing to stand out and offer more value to buyers. High shipping rates can deter buyers from pulling the trigger as they may feel like they are getting a bad deal.
Summary
Reselling brand jeans on eBay is a time-tested business venture. Jeans won't be going out of fashion anytime soon so there will always be opportunities for people in this market. The competition is higher than it used to be, however if you can find a good place to source your items, you will be able to make money.